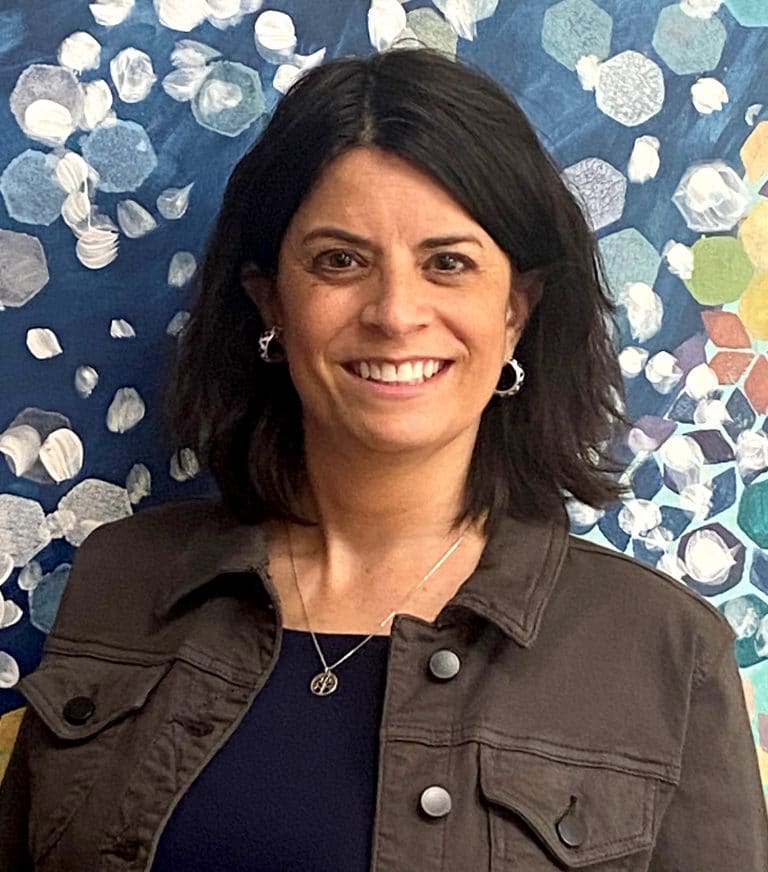 May is Apraxia Awareness month, and we're excited to feature our very own Childhood Apraxia of Speech (CAS) specialist, Jen Withee! Jen earned her Master of Arts in Speech-Language Pathology from Northwestern University and has been with Columbus Speech & Hearing for 13.5 years.
CAS is a motor speech disorder in which a child's brain has difficulty coordinating the complex oral movements needed to form sounds into words and words into connected speech1. Jen said, "I am passionate about helping children with CAS and other speech sound disorders become the best communicators they can be." She is recognized by Apraxia Kids for Advanced Training and Expertise in CAS.
Jen describes herself as a weather-dependent outdoorsy person. From spring to fall, you'll find Jen in her favorite spot, her patio, enjoying a good book, New York Times word puzzles, and spending time with friends. When asked what her favorite thing about being an SLP is, Jen said, "the joyful calls or texts I receive from families telling me progress stories like, 'Alexa just understood her when she asked for her favorite song!' "
To learn more about CAS, visit https://www.apraxia-kids.org/
1. Source: https://www.chop.edu/conditions-diseases/childhood-apraxia-speech#:~:text=Childhood%20apraxia%20of%20speech%20(CAS,blame%20for%20this%20speech%20disorder.