By: Andrea Flowers, M.S., CCC-SLP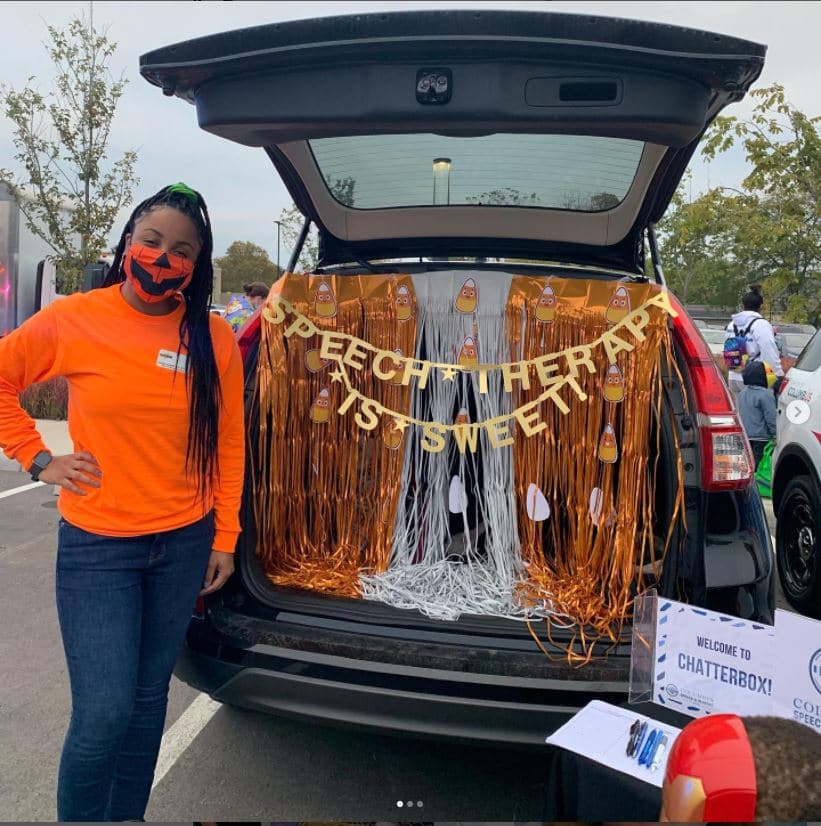 Are you curious about your child's speech and language development? Do you ever wonder are they where they should be in comparison to same-aged peers? Most families are so busy with their day-to-day schedule that they don't have time to sit down and think about their child's development. No worries, we will come to you!
Our Chatterbox Program is designed to reach and support families in the community by sending out speech-language pathologists to provide reliable answers to their questions and concerns about speech and language development as well as to share specific ideas for building daily communication skills.
Chatterboxes are currently being scheduled at least 1-2 times a month. Our speech-language pathologists periodically visit play cafes, libraries, and recreation centers in the Columbus area. We visit COSI and the Columbus Zoo and Aquarium several times per year. There is no charge to the location or to families to hold or participate in a Chatterbox visit.
A typical Chatterbox visit consists of a table with informational handouts regarding topics such as speech delay characteristics, speech and language developmental milestones by age groups, and home activities to encourage speech and language development. Our speech-language pathologists are more than willing to answer any questions, concerns, as well as provide any recommendations and referrals for additional testing and/or services. Despite the current state of the COVID-19 pandemic, we are happy to be back in the community, in person, whenever we can!
For more information regarding our Chatterbox Program, follow our social media accounts on Instagram and Facebook for upcoming locations.