At Columbus Speech and Hearing Center, we know that the early identification of a speech, language, or hearing disorder is critical, but that it also leads to better outcomes.
The first two years of a child's life are a critical period for their development of speech and language skills. Communication skills are essential in building the foundation of academic readiness and the earlier a child's disorder is detected, the sooner a family can make the best decision for their child's language and communication approach.
At Columbus Speech and Hearing we screen more than 2,000 children a year for early detection. We work with families to provide the best services to ensure children are able to develop the language skills necessary to help them communicate freely and actively learn.
We know that numerous studies have shown a link between a child's language skills in preschool and their academic success later in life. You can ensure your child is ready for learning with a speech, language and hearing screening.
CSHC also knows know that piece of mind for parents and caregivers is important! That's why we offer a variety of ways for you to discuss your child's unique speech and hearing needs with a licensed speech-language pathologist.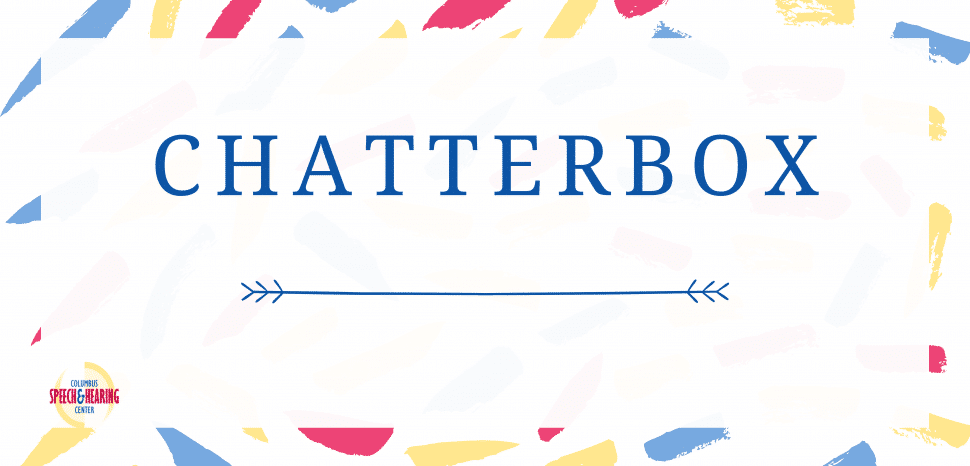 Chatterbox
This free program connects you with a speech-language pathologist from CSHC for a casual Q&A about your child's speech and language development. Our SLP can also provide fresh ideas for home activities, or help you determine next-steps for your child's continued speech and language development.
Chatterbox sessions are open to anyone who has concerns regarding their child's speech and language development. Chatterbox sessions can take place over the phone or via email with a licensed speech-language pathologist. You can contact Lora McConnell at (614) 261-5462 or lmcconnell@columbusspeech.org.
View our flyer or follow us on instagram for more information!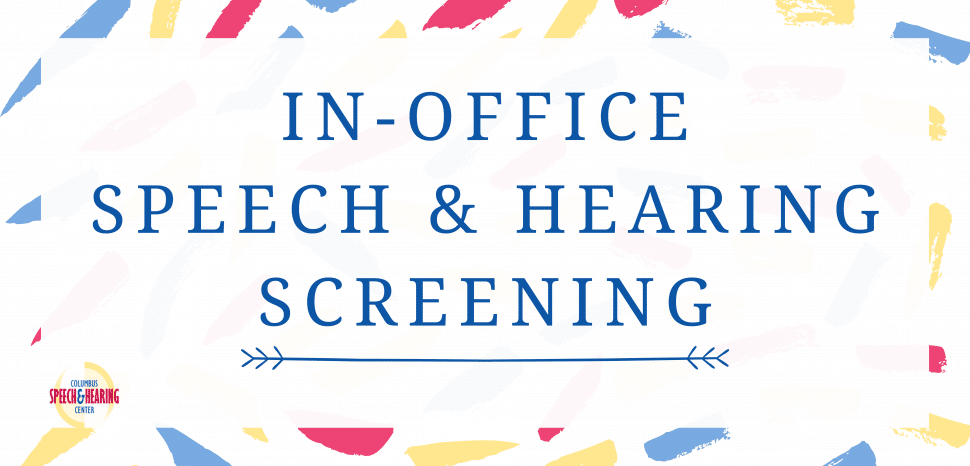 In-Office Speech & Hearing Screening
Early detection and intervention increase opportunities for success in school. Our In-Office Screenings offer families a chance to have an in-person, one-to-one screening with one of our licensed speech pathologists.
Our in-office screenings are a 20-25 minute screening to assess your child in the areas of speech articulation, receptive language, expressive language, social pragmatic language, fluency, and hearing to determine if a full speech and language evaluation is warranted. We offer screenings to any child age 3-7.
In-office screenings determine if speech articulation and language skills are age-appropriate and if there is any possible hearing loss or middle ear problems. Results and recommendations are provided immediately.
In-office screenings cost $30. You can inquire about an in-office screening for your child by contacting Janel Niekamp at (614) 261-5469 or jniekamp@columbusspeech.org.
View our flyer.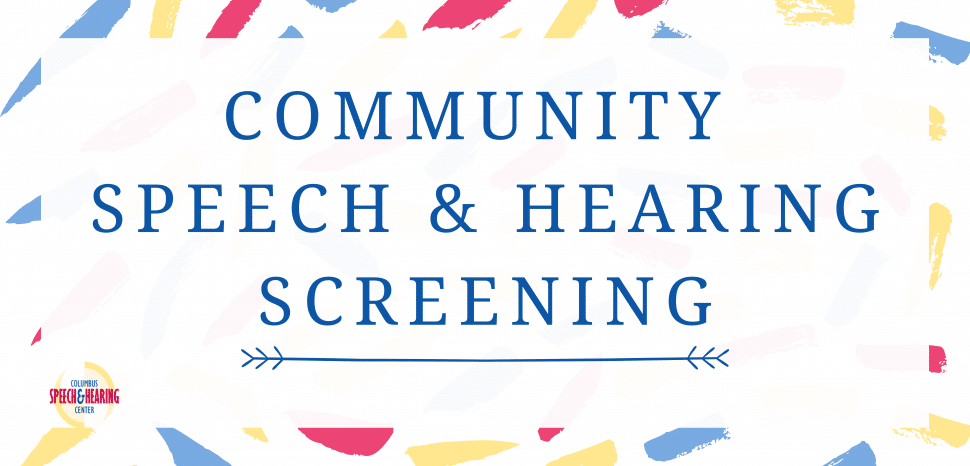 Community Speech & Hearing Screening
Our Community Outreach program partners with preschools, schools, early learning centers, daycares and more to offer speech, language and hearing screenings to children 3+. These screenings help to identify children with speech, language and/or hearing problems and provide families with the appropriate recommendations and referrals resources so that any necessary treatment and intervention can be done in a timely manner.
If you are interested in learning more about community speech, language and hearing screenings, please contact your school or daycare to see if they participate in this program!
Additional Resources
Learn more by visiting our Speech Services page to see a full list of services offered!
Check out our Pinterest page and Instagram page for educational and fun activities to target speech therapy goals in the home!
Want to receive activities straight to your inbox? Join our monthly mailing list! Subscribe here.