We are pleased to offer community ASL classes for adults and youth ages 16 and older with new classes starting monthly. Family and teen classes are also available twice per year. The cost of each 8-week session is $100 per person for adult and teen classes. The cost of a family class is $100 for adults and $50 for children.
Our 8-week classes meet each week from 6 – 8 p.m. at Columbus Speech and Hearing and are designed to provide an opportunity for individuals to improve their communication abilities with co-workers and friends who are Deaf or Hard-of-Hearing, and to educate those who may be losing their hearing, those incorporating signs in communicating with their hearing children, and those who simply have an interest in learning American Sign Language.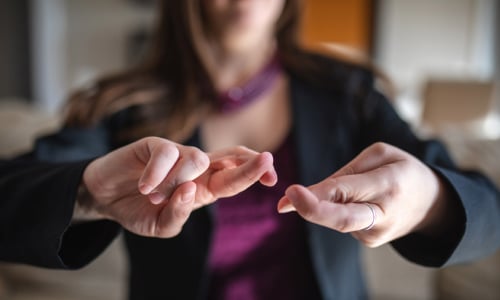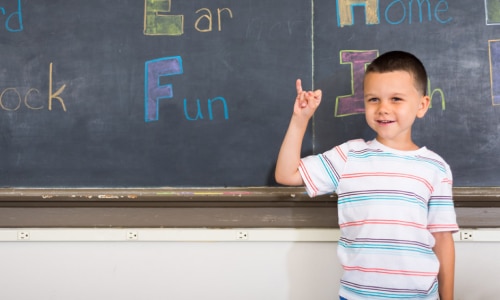 Available Classes:
ASL I
In ASL I, you are introduced to the world, culture, and language of American Sign Language. You will learn to fingerspell the alphabet, sign numbers, sign simple courtesy phrases, and gain an understanding of the structure of the language. You will learn new vocabulary each week and understand how to incorporate it into sentences.
ASL II
ASL II provides an opportunity for you to improve your communication abilities with people who are Deaf or Hard-of-Hearing. You will learn even more vocabulary, building on the vocabulary from ASL I, and learn more complex sentence structures.
ASL III
ASL III allows you to further improve your communication abilities with people who are Deaf or Hard-of-Hearing. You will learn more about grammatical structure, increase your knowledge of sign vocabulary, learn to identify and use classifiers, and much more.
ASL IV
Conversational sign allows you to utilize the vocabulary and sentence structures taught in ASL I, II, and III and forces you to think on your feet through small group and class discussions. Students will build on their knowledge of ASL and expand their comfort level through natural conversations. Within the comfort of the classroom, this class offers students the benefit of practicing thinking in terms of ASL rather than English and helps transition students from classroom practice sentences to real-life conversations.
Family ASL
Our Family American Sign Language classes provide opportunities for families to have fun learning together to improve their communication abilities. Family ASL classes will open the doors of communication with those who are Deaf or Hard-of-Hearing, offer new communication options to those losing their hearing, and increase awareness and knowledge of ASL and Deaf Culture.
Corporate classes are also available and typically follow the ASL I curriculum. However, additional industry vocabulary may be included upon request as these classes are customizable based on the organization's needs. Class costs vary depending on location, number of students attending corporate ASL classes, and other factors.