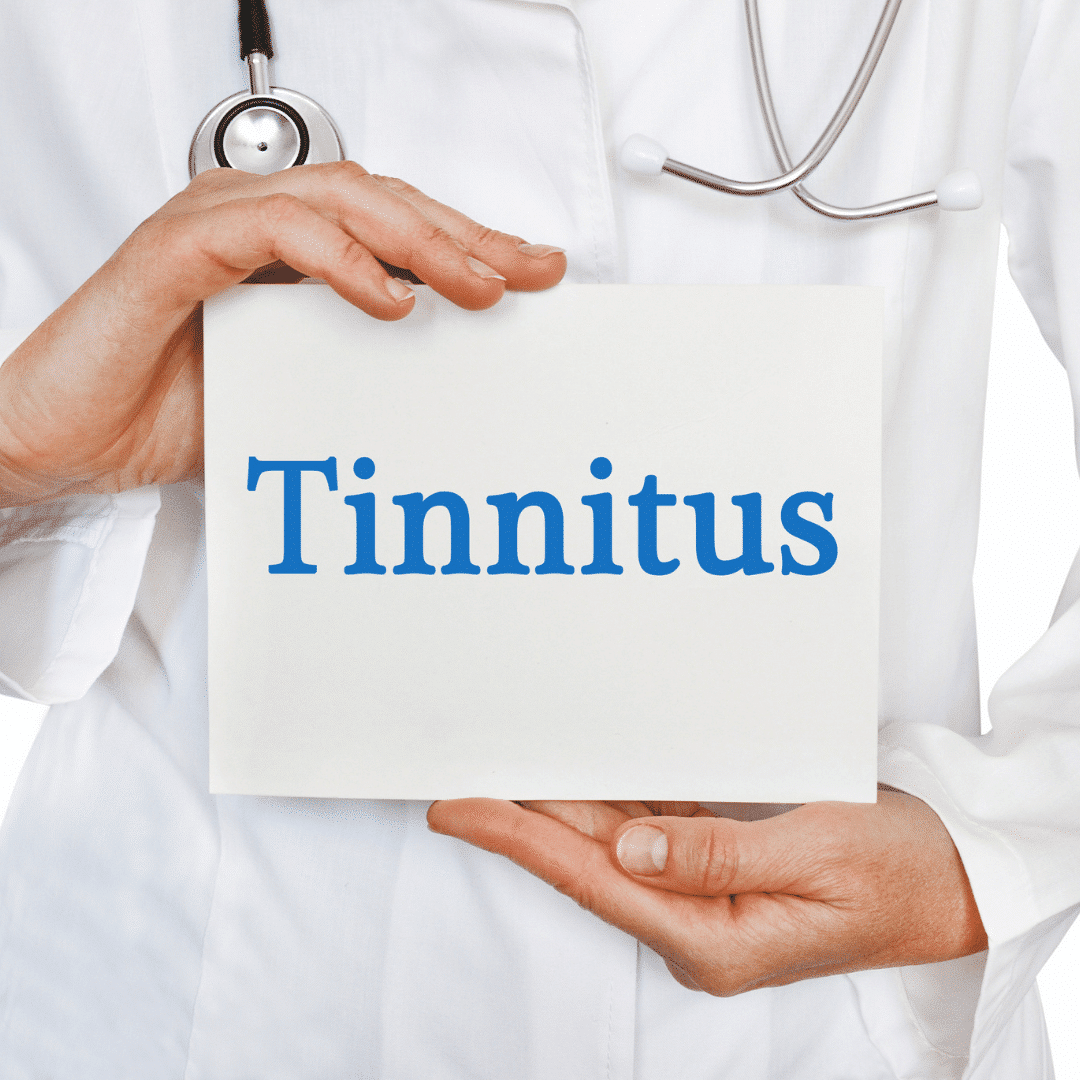 50 million people in the United States experience tinnitus. Tinnitus is a "phantom" buzzing, ringing, clicking, or other sounds when no external sound is present. Tinnitus can range from non-bothersome to insufferable. It is a common symptom of noise exposure.

Tinnitus can occur for many reasons; earwax, ear infections, or side effects from medications. In addition, tinnitus often occurs with hearing loss. Research suggests as many as 80% of patients with tinnitus symptoms may also have hearing loss. Some early research has found that COVID-19 "long-haulers" have reported tinnitus as a long-term complication of the virus. As researchers learn more about the prolonged effects of COVID, tinnitus is on their radar.
Wearing hearing aids has been shown to be the most effective treatment for people with tinnitus. While there is no "cure" for tinnitus, many people benefit from cognitive behavioral therapy (CBT), tinnitus masking devices, sound generators, and hearing aids.

At Columbus Speech & Hearing, we offer tinnitus evaluations, hearing evaluations, tinnitus maskers, and hearing aids. Our Audiologists can help draft a treatment plan custom for you!