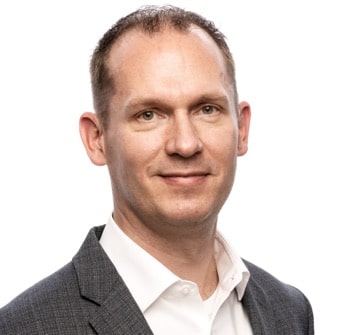 James O. Dye, MSW, LISW
President & CEO
James O. Dye is an accomplished health care executive with nearly three decades of industry experience, including more than 15 years in leadership and management roles.
Since 2017, Dye has served as president & CEO for Columbus Speech & Hearing, where he leads the non-profit's efforts to provide critical speech and audiology services to clients of all ages in central Ohio. To meet the growing demand for speech and hearing services in the central Ohio community, Dye has led a strategic geographic expansion. CSH currently operates three office locations with more planned in the upcoming years.
Prior to his work at Columbus Speech & Hearing, James served in a variety of operations leadership, business development and clinical practice positions at other health care organizations, including the American Cancer Society and Ohio Living Home Health & Hospice.
Dye is an active member of the industry and community. He currently serves as vice chair of the National Association of Speech & Hearing Centers and the treasurer of the Ohio Speech & Hearing Governmental Affairs Coalition. He previously served as a member of the Mount Carmel Community Benefit Advisory Board.
Dye holds his Master of Social Work from the University of Cincinnati and a Bachelor of Arts in psychology from Otterbein University, as well as a certification from the Plan Sponsor Council of America. He resides in Marysville with his two children, Ian and Kelsey, and his wife, Jennifer.