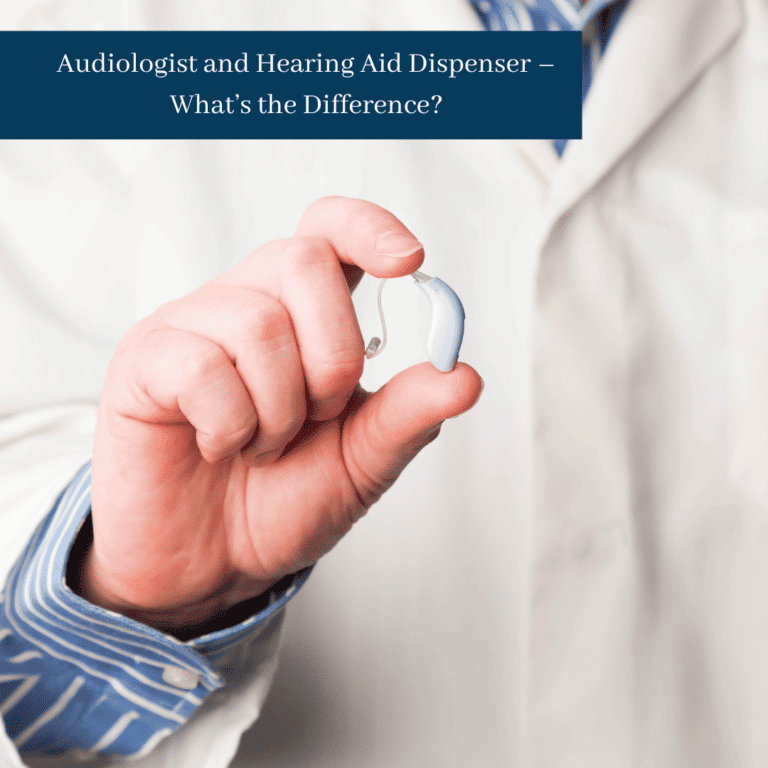 Audiologists and Hearing Aid Dispensers are very different regarding training and scope of practice. A hearing aid dispenser must have a high school diploma and be licensed by the state. A hearing aid dispenser is only allowed to test hearing for dispensing hearing aids and can only fit adult patients. They cannot treat you for any hearing health issues you may experience such as Tinnitus or balance disorders.
Audiologists are highly trained and skilled professionals. An Audiologist must have a master's or doctorate in Audiology, be licensed by the state, and have completed 1,800+ hours of hands-on clinical training. They can treat adult and pediatric populations by conducting diagnostic hearing evaluations, hearing aid fittings, cochlear implants, and other implantable hearing device follow-ups. In addition, Audiologists can serve on a medical team to conduct pre-and post- operative hearing evaluations.
Which will be right for you?
A hearing aid dispenser and Audiologist can fit and help program hearing aids. Both can work with you to recommend the best features for your lifestyle and how to care for your device. However, if you are seeking comprehensive hearing care, an Audiologist would be more in line for your needs.
Having concerns about your hearing? Call Columbus Speech & Hearing to schedule a hearing evaluation.
---
---