We're helping you celebrate Unicorn Day all day on April 9 with these simple and fun educational activities.
Our Unicorn Day celebration includes Unicorn Slime, Pin the Horn on the Unicorn, and Reading Together!
Unicorn Slime
Practice following 1-2 step directions by making UNICORN SLIME!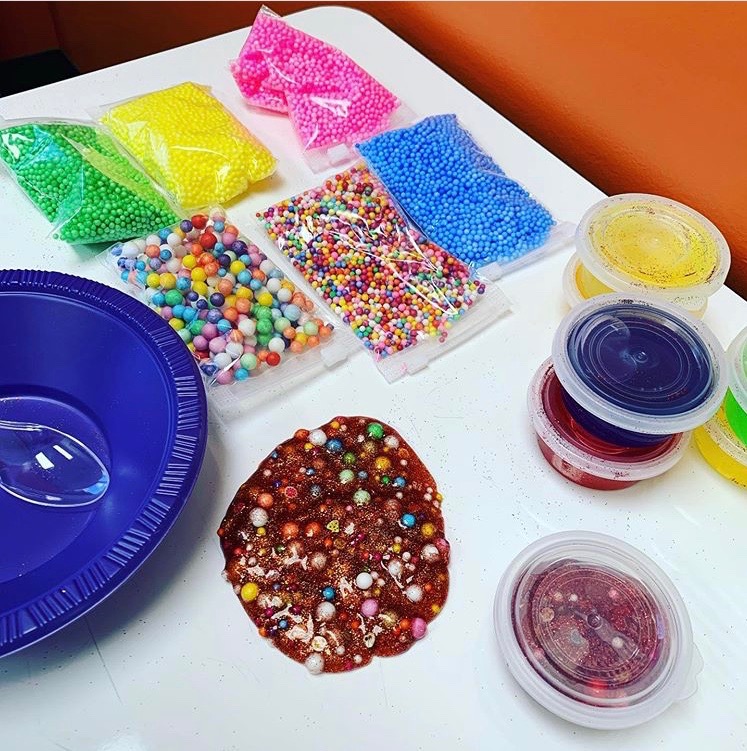 We followed instructions from The Best Ideas for Kids
What you'll need:
Bowl and spoon for mixing
6oz Elmer's Glitter Glue (can use regular glue and add glitter too!)
Baking Soda
Contact Lens Solution (containing boric acid and sodium borate)
Flare! Whatever beads, glitter, gemstones or other additions you want to use you make your unicorn slime EXTRA unicorn-worthy
Directions:
Grab your bowl to mix your slime together
Pour your entire 6 oz Elmer's Glitter Glue into the bowl
Add 1/2 teaspoon of baking soda and mix in thoroughly (You can add 2 TBSP or up to 1/4 cup water if you want stretchier slime!)
Add your glitter and continue to mix
Slowly add in your contact lens solution (Reminder: contact lens solution should contain boric acid and sodium borate or your slime will not form). Add it in slowly and mix if possible so that you can adjust and ensure you do not add too much
Mix until your slime forms and begins to harden.
Now it's time to knead! If it's not the consistency you're looking for, keep kneading. If it's too sticky, add a little bit of lotion or baby oil to your hands.
You can choose to add beads, gemstones or other unciron-friendly additions!
Once you're done adding all unicorn-worthy additions it's time to play!
Pin the Horn on the Unicorn
Practice turn-taking and using lcoation words to describe where the horn was placed with PIN THE HORN ON THE UNICORN!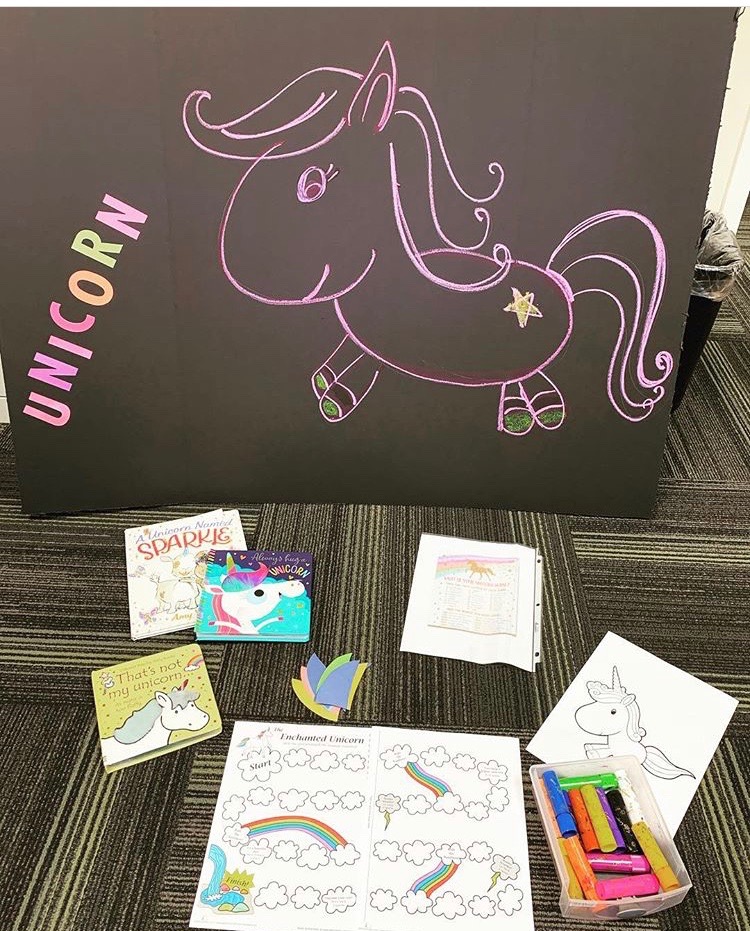 For this activity we used a poster board to draw our unicorn, and construction paper for the horns.
If you're not feeling artistic and up for drawing a unicorn, don't worry, you can print an image of a unicorn and cut horns from construction paper to match!
Reading Together
After a game of Pin the Horn on the Unicorn we kept the unicorn-themed fun going by reading our favorite unicorn books to practice using fun describing words like sparkly, shiny, bright, colorful and silly.
Want to receive more activities like this? Join our monthly mailing list! Subscribe here.
This post written for you by the staff of Columbus Speech & Hearing