Funding will help reach and provide services to Columbus communities that are medically underserved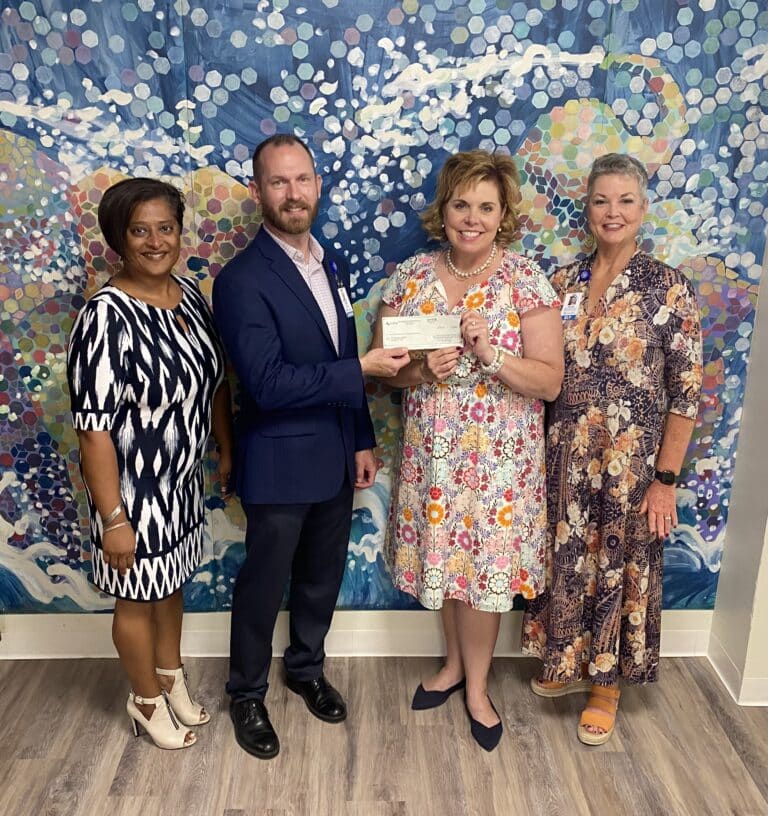 COLUMBUS, OH – Columbus Speech & Hearing (CSH), Columbus' premier speech and hearing nonprofit, today announced that it has received a $975,000 grant from Ohio's Medicaid managed care plans: Anthem, Buckeye, CareSource, Molina and UnitedHealthcare. These funds will go toward expanding the nonprofit's Early Identification and Intervention program, providing follow-up evaluations, referrals, and speech-language therapy and audiology services to additional children in the central Ohio community.

"We are absolutely thrilled to receive this funding and are grateful to Ohio's Medicaid Managed Care Plans for recognizing the need in our community," says Davy Weaver, director of clinical services at CSH. "With it, we'll be able to provide services to those who need it most, especially in low-income neighborhoods, to help curb the growing problem we are seeing with speech and hearing challenges."

"This funding will help us increase our targeted in-reach programs' capabilities, which we are incredibly thankful for as they are an invaluable resource to the children we serve," said James O. Dye, president and CEO of CSH. "We will be able to further our efforts to ensure that any child with a communications disorder or delay can be identified and have access to affordable, high-quality intervention services."
Through CSH's Early Identification and Intervention program, thousands of preschool-aged children living in the greater Columbus area have received speech-language and hearing screenings to identify communication challenges early in their lives. In collaboration with Columbus Early Learning Centers (CELC) and local YMCAs, CSH will use this grant funding to expand upon these efforts through the following initiatives:
Reach in Services: Providing educational seminars for parents, preschool/childcare providers, and other community members to teach them how to recognize the warning signs associated with speech, language, and hearing problems, and how to access and refer to appropriate community resources.
Screenings and Comprehensive Speech-Language Evaluations: Offering additional speech and hearing screenings and evaluations, both virtually and in-person.
Newborn Hearing Screenings: Purchasing state of the art equipment that will perform hearing evaluations for newborns and young children, should they fail the hearing screening in the hospital after they are born.
Early Intervention Services: Providing speech-language therapy sessions once a possible communication delay or disorder is identified, alongside audiology services if hearing loss is detected and can be treated with amplification. The sooner amplification can be introduced, the higher chance that child will meet speech and language milestones comparable to typical children their age.
Importance of Early Intervention
In the United States, one in 10 children experiences a communication delay or disorder related to speech sounds, receptive language, expressive language, stuttering, voice, literacy, or social interaction skills. Despite this, speech, language and hearing issues often go unnoticed when it comes to children's health.
Although treatment at any age is worthwhile, earlier intervention is almost always most effective. A recent American Speech-Language-Hearing Association (ASHA) study revealed that 63% of preschoolers with communication disorders who received treatment (up to 10 hours) showed improvement in articulation and intelligibility. At 40+ hours of treatment, 90% of children showed improvement.


Columbus Speech and Hearing Screening Results
In 2021, speech and hearing screenings conducted by CSH in 12 central Ohio neighborhoods found that 52% of children ages three to five failed their speech-language screenings, and 40% failed their hearing tests. This is an alarmingly high increase from the findings of the same screenings in 2019, where these neighborhoods showed a 27% failure rate for speech-language evaluations and a 21% failure rate for hearing evaluations. Seeking intervention early can help reduce the need for school-based services later on, save time and money with fewer treatment sessions and out-of-pocket expenses, and better prepare children for kindergarten.
"Representing Ohio's managed care plans, the Ohio Association of Health Plans (OAHP) is proud to support Gov. DeWine's commitment to healthy families through this grant to CSH.  We believe these funds and the early intervention services they support will be truly life changing for the children involved in this program," added Kelly O'Reilly, President and CEO of OAHP.

For more information about CSH or to schedule an appointment at one of our locations, visit ColumbusSpeech.org.
# # #
About Columbus Speech & Hearing:
For nearly 100 years, Columbus Speech & Hearing has been the leading nonprofit serving the communication needs of central Ohio. By remaining focused on its mission to help all people improve communication and independence, CSH raises awareness of speech and hearing challenges throughout the Columbus community and surrounding areas. CSH has offices in Clintonville, Dublin and Westerville. For more information, visit ColumbusSpeech.org or connect with us on Facebook, Twitter, and Instagram.
About Ohio Association of Health Plans
Funding for this project was earned through the collective quality work of the Medicaid plans. In partnership with the Ohio Department of Medicaid, Ohio's Medicaid managed care plans serve 3.4 million Ohioans. OAHP is the voice for Ohio's health insurance industry. Its core mission is to advocate for access to high-quality, affordable health care for all Ohioans. OAHP's health plan members provide health care coverage to more than nine million Ohioans through private, commercial insurance, as well as their partnership in public programs.