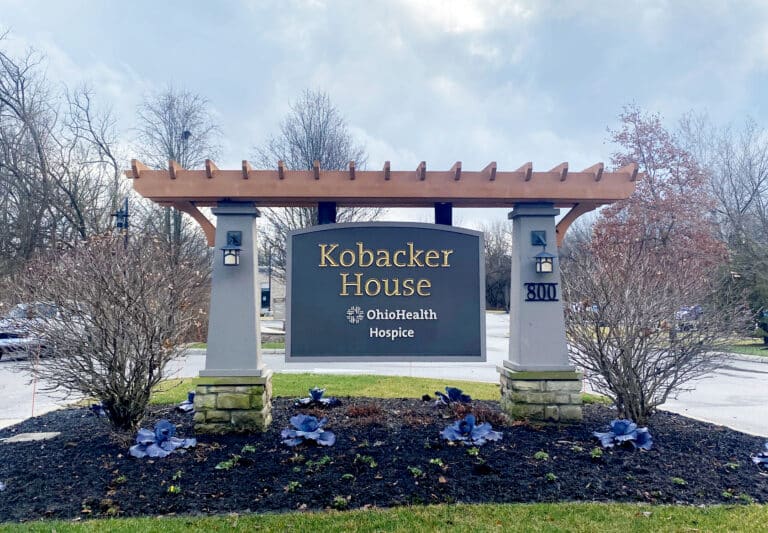 At Columbus Speech & Hearing (CSH), our mission is to provide access to communication through every stage of life. Thanks to a generous $5,000 grant from The Columbus Foundation, Columbus Speech & Hearing has teamed up with OhioHealth to support hearing and communication at the end of life. This program will bring those with hearing loss access to conversations at one of the most crucial times.
Age-related hearing loss can impair patient-provider communication regarding goals of care, symptom management, and end-of-life decision-making. Family members of the loved one in Hospice care often have important, meaningful conversations at the end of life. Those receiving care must have access to sounds around them.
Through this program, the CSH Audiology team will provide 30 pocket talkers for patients and families receiving hospice or palliative care in the hospital system, at home, and in The Kobacker House, an inpatient hospice care center. These devices allow the person with hearing loss (patient) to wear headphones while the patient's family members and care team use a small amplifier with a microphone to communicate with the patient and discuss important care decisions.
A study completed in 2016 revealed that 91% of hospice workers (physicians, nurses, nurse practitioners, social workers and chaplains) reported that hearing loss significantly impacts the quality of care for older adults. 80% of people over the age of 80 have hearing loss, and hearing aids are widely underused.
In addition to providing the pocket talkers, CSH will host training for the care teams on how to use the devices, clean them, troubleshoot, and reuse them for other individuals in need. The Audiology department is very excited about this opportunity to serve the community and further CSH's mission.