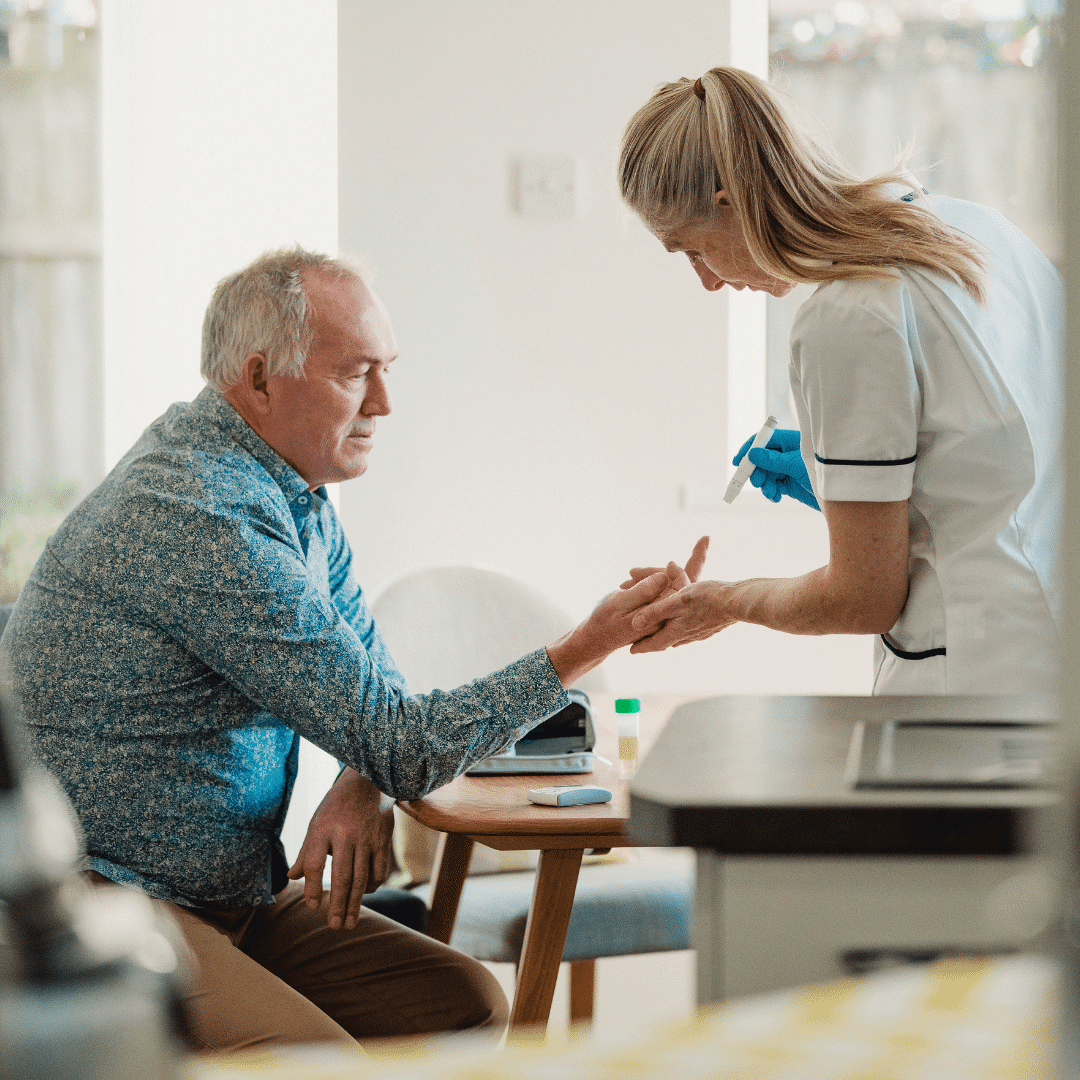 It is estimated that over 11% of the population is diabetic. Beyond insulin regulation, diabetes can affect other body systems, including your ears. Changes in hearing sensitivity and balance can occur in diabetic patients. People with diabetes are twice as likely to develop hearing loss than those without. Some of the more common hearing and balance symptoms from diabetes include:
TINNITUS
One symptom of type 1 or type 2 diabetes is tinnitus, commonly known as ringing in one or both ears. Your inner ear, or cochlea, is the part of your hearing system that sends sound to the brain. The cochlea relies on oxygen and blood glucose to function properly. Diabetes can negatively impact glucose delivery due to abnormal insulin levels, affecting the cochlea and leading to ear ringing.
BALANCE AND COORDINATION
The vestibular, or balance system, is a part of your inner ear that works together with your eyes and brain to help you maintain your balance. Patients with diabetes are more likely to have falls or difficulty with coordination.
HEARING LOSS
Perhaps the most significant effect of diabetes on the ears is hearing loss. High glucose levels can damage the hair cells in the cochlea that are imperative for hearing. When these cells are damaged, they do not respond to sound as well, causing hearing loss. These hair cells do not regenerate, so hearing loss is permanent in nature. Hearing loss from diabetes can range from a mild to moderate degree. Hearing aids can help you regain access to the sounds you are missing.
At Columbus Speech & Hearing, we focus on treating the whole patient, not just hearing loss. We understand the potential issues that can arise from other disease processes. We work with you to develop a customized treatment plan to help you hear in environments that are important to you.
Our audiologists are specially trained to administer a variety of hearing assessments. Schedule your next hearing evaluation at CSH today for premier ear services by calling 614-263-5151.