Ding dong! Is that the bell? The school bell? Classes are starting across the country and that includes your kindergartener who you can't believe is growing up so fast. Luckily there's never a bad time to make a trip to the library or bookstore to find new books to enjoy with your child. Here are the five titles loved the most by our speech-language pathologists, with some tips on how to make reading time more educational for each one.
1. The Very Hungry Caterpillar by Eric Carle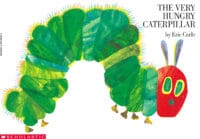 The iconic story of this snackin' caterpillar is one that kids of all ages remember and enjoy. Not only does the book introduce children to the basics of a caterpillar's lifestyle, it also includes many fun examples of food vocabulary that you can practice with your child. See if they can point out "strawberry," "pickle," or "plum." This story is also great for sequencing, with its use of days of the week, and counting, with its use of numbers for each type of food that the caterpillar eats.
2. The Little Mouse, The Red Ripe Strawberry, and The Big Hungry Bear by Don and Audrey Wood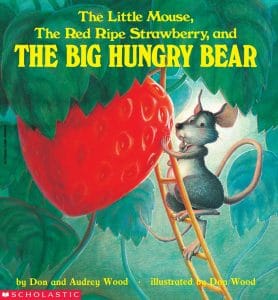 Another favorite with great illustrations and good vocabulary examples, The Little Mouse, The Red Ripe Strawberry, and The Big Hungry Bear is a fun story with lots of potential learning activities. In the story, the mouse does a lot of things to try to hide his strawberry from the bear.  Ask your child to draw a picture about one of the things the mouse did and write a sentence that tells about their picture for a fun sentence generation activity.
3. The Rainbow Fish by Marcus Pfister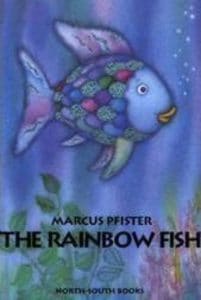 This story is great for teaching your child about the concept of sharing and making friends. Higher level vocabulary adjectives like "wise," "shiny," and "pretty" are also included in the book. Like the other stories, practice having your child retell the story. You can also practice "cause and effect" with the story. Examples:
Cause: "Rainbow fish would not share his scales."

Effect: "No one wanted to play with Rainbow fish."

Cause: "Rainbow changed his mind and shared his scales."

Effect: "Everyone wanted to play with Rainbow Fish again!"
4. The Mitten by Jan Brett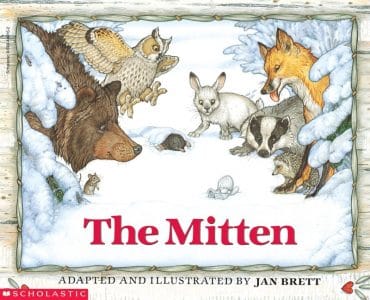 This classic Ukrainian folktale, retold by author and illustrator Jan Brett, is a recurring favorite with children receiving speech therapy at CSHC. Young readers are introduced to several new animals including a fox, a badger and a mole. In addition to the great animal vocabulary, there are many creative activities that can be done with this story. Examples include: cause and effect (cause: The mouse tickled the bear's nose. effect: The bear sneezed.) and sequencing practice. Use this activity to practice retelling the story!
5. Alexander and the Terrible, Horrible, No Good, Very Bad Day by Judith Viorst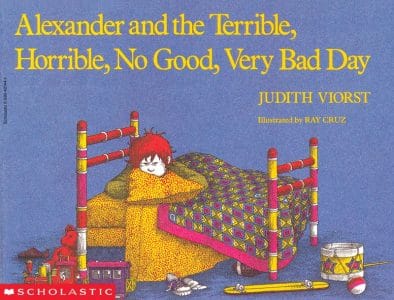 The title says a lot about the plot of this story, using synonyms to teach your child to describe something bad. Like the other titles in this list, learning activities can include cause and effect, sequencing, and vocabulary. Most importantly, though, children are introduced to the concept of a bad day, how someone might act who is having a bad day, and how they can help make someone's day better.