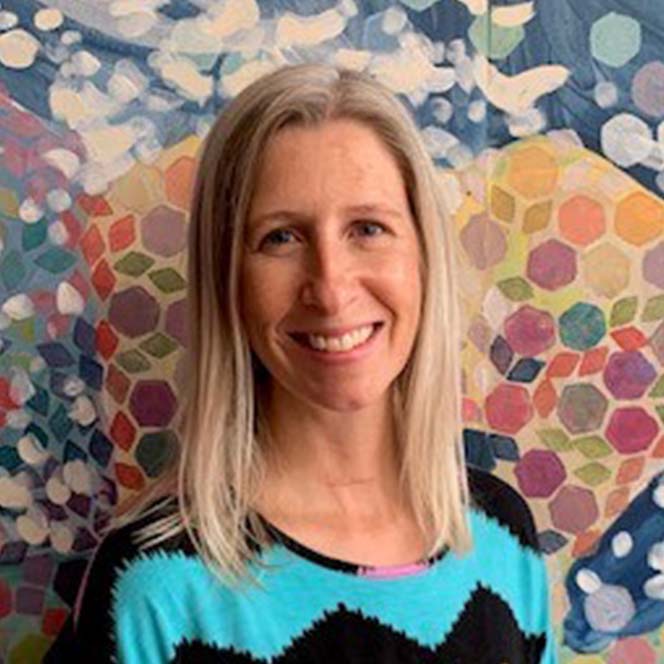 This month's employee spotlight is Lora McConnell. She has been with Columbus Speech & Hearing for 23(!) years and works with clients in the center and child care centers around Columbus. Lora's areas of expertise include diagnosing and treating various speech and language disorders in young children. In addition, Lora is knowledgeable in navigating the Individualized Education Program (IEP) process in the education system.  
Lora's gentle, loving personality shines with each child in her care. She says, "the best part of my workday is connecting with children, their families, and their teachers." Lora joined CSH because she liked the flexibility and variety and stated, "I stay because of our mission and amazing staff."
The fastest way to Lora's heart is with a big mug of hot chocolate or a cheese plate. In her free time, Lora enjoys riding bikes with her family, reading, and walking her two dogs.