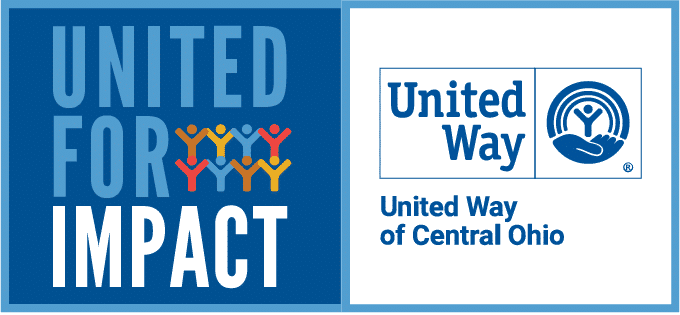 Local nonprofits and the people they serve are struggling to recover from the COVID-19 crisis, and their struggle affects all of us. That is why United Way of Central Ohio is pulling together the caring power of our community to be United for Impact!
From May 10-14, you have the power to make a difference and show your favorite nonprofits in central Ohio how much you care! Your donation will have an even bigger impact when our community comes together in the spirit of giving to unlock an additional $240,000 in sponsorship prize money for the 80+ participating nonprofits, including Columbus Speech & Hearing.
May 10-14 is an especially important week for Columbus Speech & Hearing and our clients, as we will be opening our new Dublin audiology office on Monday, May 10. We are excited to extend our services and make a greater impact in central Ohio.
Your donation to the United for Impact campaign in support of Columbus Speech & Hearing will help us continue to offer client-centered services that transform the lives of thousands of children, teens and adults suffering from speech challenges and hearing loss.
There are more than 80 nonprofits to choose from, and exactly 100% of your United for Impact donation goes to the nonprofit(s) of your choice or all of them, if you choose. Your dollars join with the dollars of others who are passionate about giving back to our community. That combined support unlocks even more money to help nonprofits and the people they serve.
Every gift, no matter the size, makes a difference. Bonus prizes will be unlocked when various levels of donations or number of donors are reached:
Level 1: Unlocks at $50k raised or 500 donors
Level 2: Unlocks at $125k or 1,000 donors
Level 3: Unlocks at $225k or 1,500 donors
Level 4: Unlocks at $350k or 2,000 donors
There are two ways you can support Columbus Speech & Hearing during the United for Impact campaign from May 10-14:
Choose Columbus Speech & Hearing as your nonprofit of choice and/or support up to five participating nonprofits in one transaction: Visit liveunitedcentralohio.org/unitedforimpact. Click 'Give Now' or search for Columbus Speech & Hearing in the list. *Please note: All donations for the United for Impact campaign must be made through the liveunitedcentralohio.org/unitedforimpact website. The link will go live at 8 a.m. Monday, May 10. The campaigns ends at 12 p.m. Friday, May 14.
The selected nonprofits receive 100% of the donation plus a portion of the bonus prize money. The more money we raise, the more bonus prize money is unlocked. These dollars are critical to helping our nonprofit network provide hope and relief to our neighbors impacted by the pandemic.
We're all stronger when we work together, so we're counting on you to be United for Impact and help us spread the word on social media using the #UnitedForImpact hashtag. Thank you for supporting Columbus Speech & Hearing and all we serve!
Special thanks to the following sponsors for their support: Columbia Gas of Ohio, Osteopathic Heritage Foundation, Big Lots, Donatos, EY, GBQ, IGS, M/I Homes, Medical Mutual, Scotts Miracle-Gro and White Castle.