By : Claire Slavik, M.A., CCC-SLP
December brings colder temperatures, Winter Break from school, and plenty of festive events happening all throughout Central Ohio.
Take advantage of these family-friendly events happening around town to target speech and language skills this holiday season!
Wildlights at Columbus Zoo
When: November 19, 2021 – January 2, 2022
Go check out the Columbus Zoo holiday lights and festivities, featuring displays of millions of LED lights and animal sightings, too!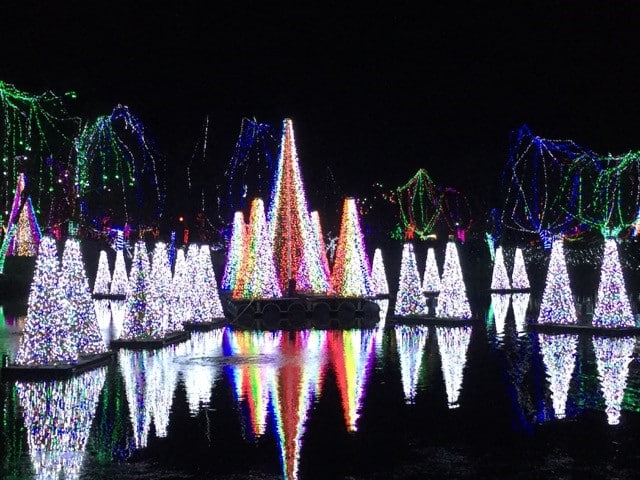 Early Language:
Adjectives: bright/dark, colorful, beautiful, shiny, tall
Vocabulary: animal noun labels (lion, elephant, zebra), bulbs, lights
Action words: look, see, spy, walk,
Articulation:
/L/: look, lights, love, color, lion, elephant
S-blends: spy, smell, sky, stars
Social Skills:
Take turns asking each other the questions like, "Which animal is your favorite?"
Holiday Train at the Columbus Library
When: November 22, 2021 – January 8, 2022
Bring the whole family to check out this magical winter display, featuring 280 feet of train tracks, 5 miniature trains, and a charming waterfall.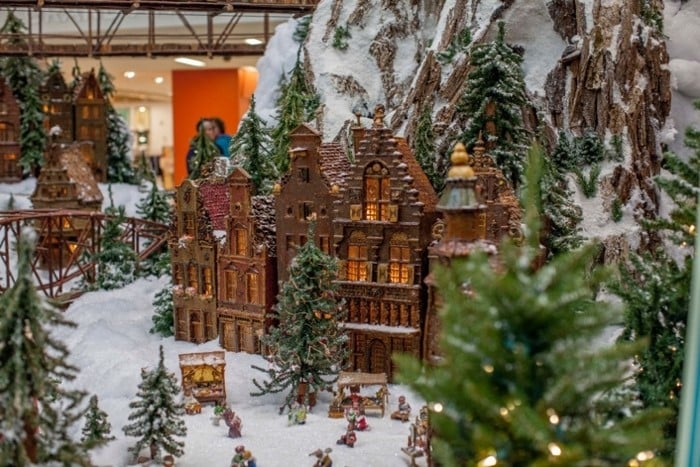 Early Language:
Adjectives: fast/slow, loud/quiet, bright/dark
Vocabulary: train, engine, wheels, track, houses, snow, trees, winter, castle, bridge, tunnel
Action words: moving, going, look, stop, flowing
Articulation:
/L/: listen, look, lights, locomotive, railroad
/ch/: chugga chugga, choo choo, charcoal
S-blends: stop, street, steam, snow, fast
Social Skills:
Take turns playing "I spy" while looking at the train display
12 Elves of Dublin
When: December 1, 2021 –December 21, 2021
Enjoy this fun and free scavenger hunt in the search for 12 elves across participating shops, including Johnson's Ice Cream, Dublin Toy Emporium, and more. Find all 12 elves and be entered to win a grand prize! https://historicdublin.org/event/the-12-elves-of-dublin/.