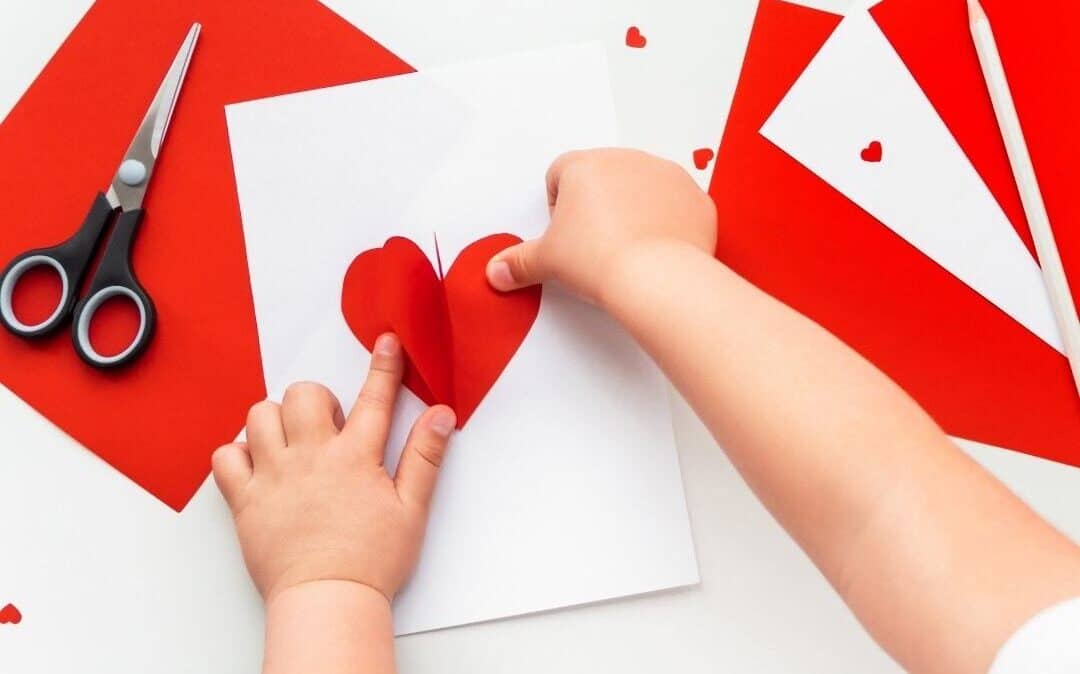 By Natalie Day, MS, CCC-SLP
We are all used to the slump that comes with the cold days of January and February – the holidays are over and we are stuck inside (this year more than ever). That is why we love Valentine's Day! A day for bright colors and spreading love, perfectly timed for when we really need a mid-winter mood boost. Why not dive into Valentine's Day a little more this year? Here are some fun ways for your family to do so while getting some speech and language practice in:
Write Valentines for your family, friends, and neighbors.
Practice letter-writing format, complete sentences, and lots of descriptive vocabulary to tell someone why they are special to you! Deliver them to porches or send them through the mail as a socially distant way to spread the love.
---
Read Valentine's Day books.
Hugs & Kisses for the Grouchy Lady Bug
By Eric Carle teaches us about making the world a kinder place
Mr. Goat's Valentine
By Eve Bunting and is about the search for the perfect present to express Mr. Goat's love

Little Ant's Valentine
A kid-sized version of Shakespeare's The Taming of the Shrew
---
Do a Valentine's Scavenger Hunt.
Have kids cut hearts out of construction paper, then parents can write words on them for practice. They can be articulation targets, sight words, spelling words, anything! Then, hide them throughout the house and have kids search for them.