You had your hearing tested and you're now thinking about hearing aids? How do you know which hearing aid is right for you? Hearing aids can be a new and challenging road to navigate, and Columbus Speech & Hearing is here to help. 
At Columbus Speech & Hearing, our experienced Audiologists work with individuals of all ages with hearing losses of all degrees and configurations We work with numerous hearing aid manufacturers to ensure the best fit for your lifestyle and budget.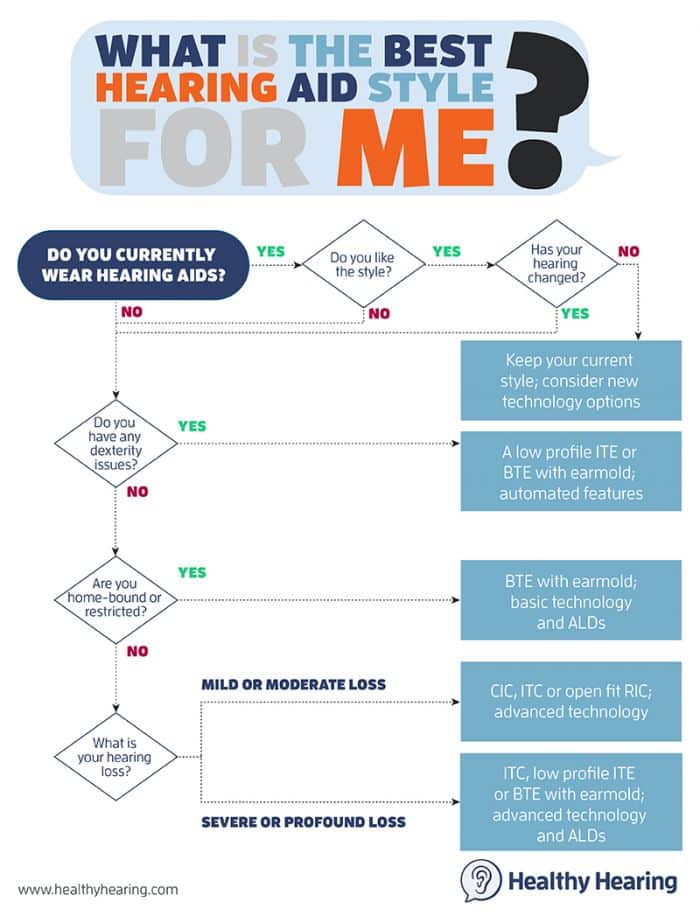 Hearing aids come in different styles; behind the ear and in the ear. Hearing aids can be rechargeable or can operate on batteries. They have the capability to connect to your phone, where you can make manual adjustments to suit your situation, and other styles are more automatic, where you leave them in for a day, and they adjust.
Our Columbus Speech and Hearing team understands that hearing loss affects everyone differently. During your appointment, we will discuss your hearing loss and how it can impact your daily life. We want to know why you have difficulty hearing and what you want to hear with better hearing. Anyone in our care can be sure that with CSH's continued support and hearing aid service, your hearing aids will work well for years to come.
We look forward to meeting you, learning about you, and how we can help you on your journey to better hearing.