Expansion marks the third location in Columbus community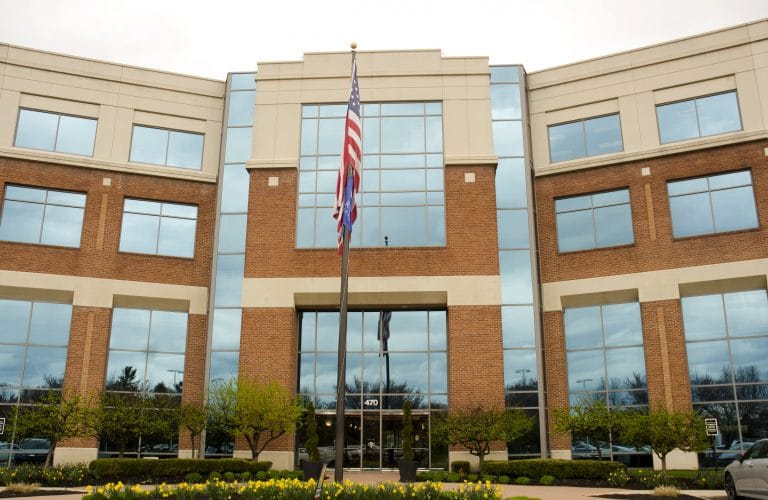 COLUMBUS, OH – Columbus Speech & Hearing (CSH), Columbus' premier speech and hearing nonprofit, today announced it's expanding its footprint to meet the growing demand for speech and audiology services in the Westerville community. Located at 470 Olde Worthington Rd., the new office will open in June and will specialize in speech and audiology services for children and adults, including screenings and the latest hearing aid technology sales. The Westerville location marks the third location for CSH adding to its two current offices in Clintonville and Dublin.
"In light of the failure rates from our community speech and hearing screenings, the need for our services is at an all-time high, and our new office will provide another point of service for our community," said James O. Dye, CSH president & CEO. "Nearly 500 children in the Westerville area are waiting for Speech-Language Therapy services. CSH expansion and continued growth are crucial to ensuring these children receive care."
By the Numbers
In 2021, Columbus Speech & Hearing conducted speech-language and hearing screenings in vulnerable Columbus neighborhoods and discovered that 52% of preschool-aged children failed their speech-language screening, and 40% failed their hearing screenings. These numbers have dramatically increased compared to the pre-pandemic screening in 2019, where CSH saw a 27% failure rate in speech and 21% in hearing screenings. Unfortunately, speech, language and hearing disorders are childhood health issues that are often overlooked. Across the United States, one in 10 children experiences a communication delay or disorder related to speech sounds, receptive language, expressive language, stuttering, voice, literacy, or social interaction skills.
Additionally, among adults aged 70 and older with hearing loss who could benefit from hearing aids, fewer than one in three (30%) has ever used them. Even fewer adults aged 20 to 69 (approximately 16%) who could benefit from wearing hearing aids have ever used them. Left untreated, hearing loss compromises wellness and quality of life and increases risk factors for falls, depression, social isolation and cognitive decline.
Addressing Speech and Hearing Demand in the Columbus Community
For nearly 100 years, CSH has served individuals and families with speech and hearing challenges in central Ohio, regardless of affordability. CSH's main location in Clintonville currently serves more than 6,000 speech and audiology clients annually.
In May, CSH will celebrate the first anniversary of the opening of the Dublin office, which has provided audiology and speech services to more than 200 individuals. With additional demand for services, CSH is looking to further grow and to open new offices in the Columbus community in the coming years.
"The need for speech and hearing services has never been greater in our central Ohio community," said Dye. "Speech, language, and hearing disorders can affect people at any age. Although treatable, the longer these disorders are ignored, the harder they can be to manage. At CSH, we are proud to offer personalized service and programs to help transform lives and improve the communication and quality of life for every person who walks through our doors."
For more information or to schedule an appointment at one of our locations, visit ColumbusSpeech.org.
About Columbus Speech & Hearing:
For nearly 100 years, Columbus Speech & Hearing has been the leading nonprofit serving the communication needs of central Ohio. By remaining focused on its mission to help all people improve communication and independence, CSH raises awareness of speech and hearing challenges throughout the Columbus community and surrounding areas. CSH has offices in Clintonville and Dublin, and will open a new location in Westerville in June 2022. For more information, visit ColumbusSpeech.org or connect with us on Facebook, Twitter, and Instagram.