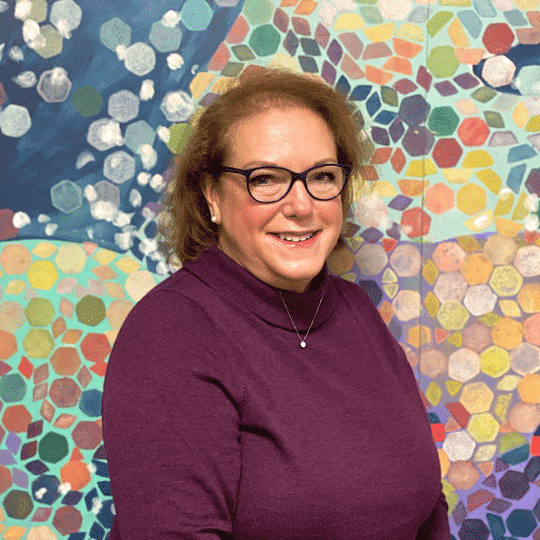 February's staff spotlight is Ann Chiles Wheat, Aud. Dr. Wheat has been with Columbus Speech & Hearing (CSH) for 33 years! She earned her Doctorate of Audiology from Arizona School of Health Sciences and received her Master of Science from University of Texas at Austin. Dr. Wheat's areas of expertise include pediatric diagnostic and rehabilitative services and aural rehabilitation for patients using cochlear implants.
Dr. Wheat is a beloved audiologist and has been praised for her patience and caring nature by her patients.
My son has been going here (CSH) for years. We see Ann Wheat. She is a wonderful person. I believe they are all wonderful in their own way. I would like to thank Ann for taking such great care of him! We will continue to go here and recommend this to everyone.

Google Review
Starting on the track to become a Speech Language-Pathologist, Dr. Wheat realized Audiology was her true calling after working with children with hearing loss. While Dr. Wheat LOVES her co-workers, it's the relationships she builds with patients and the impact on their lives that brings her to the clinic each day.
A devoted grandmother, Dr. Wheat enjoys reading and working with her church in her spare time.