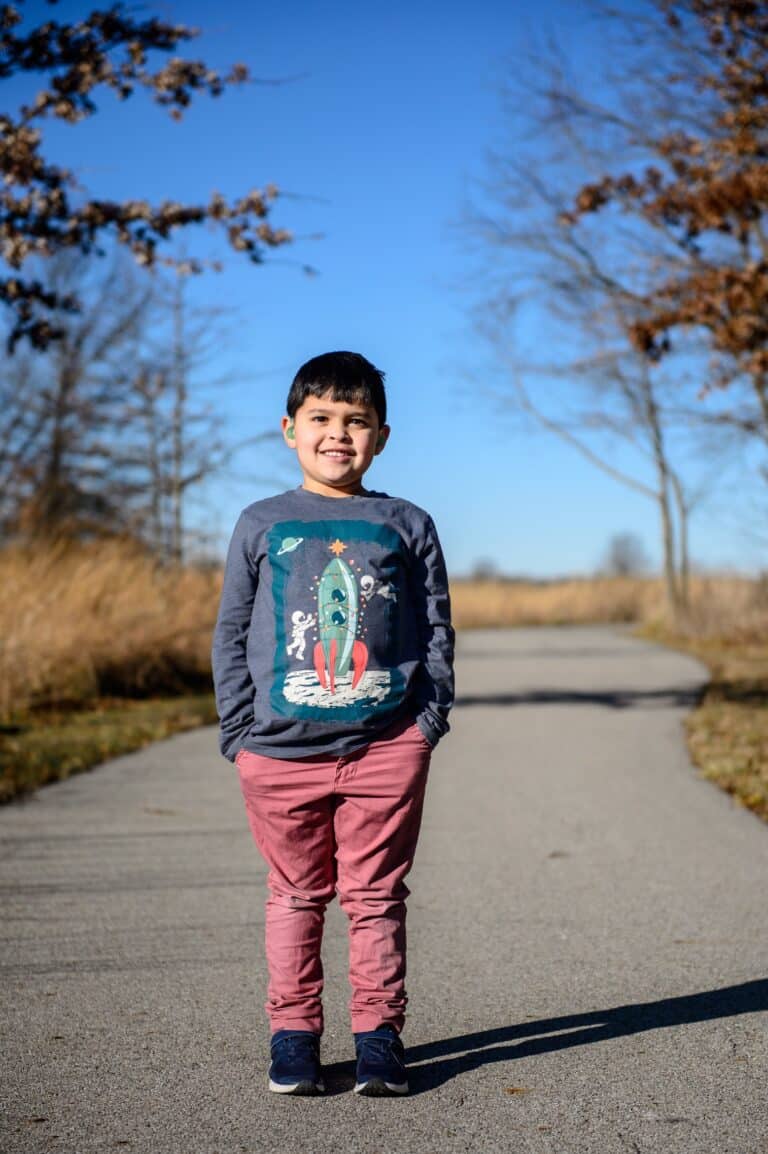 Our journey started 7 years ago with the birth of my son. As a first time mother who had been through a rather difficult birthing experience it was devastating and terrifying to find out my son had failed his newborn hearing screening. My husband and I had no idea what that meant for our son. The rounding pediatrician tried to reassure us that lots of c-section babies fail because of fluid in their ears and they would retest tomorrow. Tomorrow came and he failed again.
We went home with very little information and a promise the state would be calling us to ensure we complied with follow-up. We started with an ENT. The ENT wouldn't see us because my son didn't stay asleep long enough for an ABR. They sent us to a pediatric audiologist. We had to wait what felt like an eternity for an appointment. The audiologist played the very first tone and my son startled awake. I couldn't get him back to sleep. I was chastised. I was scared. My tears were dismissed. I felt like no one cared. We'd been on this journey for months with no answers
A family friend suggested Columbus Speech and Hearing and highly recommended we try to see Ann Wheat. Our lives were forever changed. Working with Ann and the team at CSH was a completely different experience from day one. I immediately felt welcomed, comfortable and cared for. We got an ABR completed without issue and the results were shared with us immediately. I will never forget the kindness with which Ann explained my son's results and the patience and compassion she had when I cried. She took the time to answer all of our questions and explained the next steps and what to expect. Having never navigated the world of hearing loss, we were clueless but Ann guided us, and is still guiding us, every step of the way.
Ann has been my son's biggest advocate from day one. She made sure we had access to everything we needed to succeed and introduced us to resources we would have never known existed. She explained early intervention and how to get it set up, told us about support groups on Facebook, ensured all of my sons records got to his doctors, schools and specialists, linked us with payment assistance through the state, taught us how to assess hearing and trouble shoot hearing aids, got my son into loaner hearing aids until our financial assistance came through and was our cheerleader through it all.
Ann promised this would be normal to us one day and that my son would do amazing things. She was right. Hearing aids are just another part of our day and my son is thriving. I give Ann almost all of the credit for where we are today and am so thankful the she and CSH came into our lives. I am a better mom and a better advocate because of Ann and CSH. 
-Meg Rao